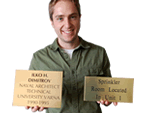 • Engraved brass is the ultimate sign. It's durable and sophisticated.
• Find low cost options, too.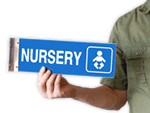 • 2-sided signs can be seen "coming" or "going.
• Signs include metal bracket. Mount above doors.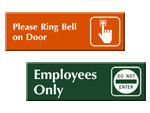 • Architectural-quality, in any color. In stock and ready to ship.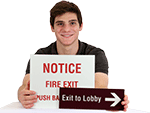 • Customized engraved text that illuminates in the dark.