$29.45 each

A wood-grained plate, engraved with your name and title, is mounted onto a solid block of walnut. The Atwood series of nameplates proudly and respectfully announce your name. They are the ideal and authentic complement to your desk.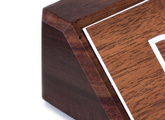 A plastic engraved nameplate is mounted elegantly onto a solid block of wood - order online.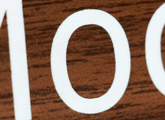 Your name or title is laser engraved for precision.