$15.95 each

This is the step up from the economical engraved plates and traditional brass holder. Your nameplate snaps into a frame that highlights your name and title. These professional nameplates set you apart. Give your name the recognition it deserves.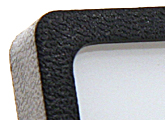 Your office nameplate snaps into the frame from behind.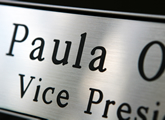 A large variety of name plate colors are available, including this dazzle!