$57.95 each

Your name projects, almost magically, from the back of this solid stone plate onto a polished mirror-like front surface. Our Obsidian nameplates connote both permanence and lustrous style.


Size: 2-3/8" x 8½"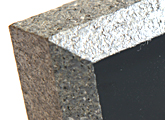 Stone nameplates are our most sought after designs. Note the gorgeous bevel finish to the name plate here.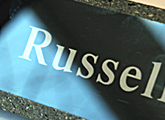 Your name is precision engraved from the back of this name plate and then shown through the glass-like finish on the front of the nameplates.